Mason Sky Enterprises
Services We Offer
Providing general contractor services all over New England and Central Florida, the team at Mason Sky is dedicated to bringing your dream home to life. Whether you're looking to build a home from the ground up or simply renovate your kitchen, we will help you every step of the way. Learn more about the construction and general contractor services we provide.
High Quality Craftsmanship
Home Renovation
We approach every project as if it were our own home and treat you just like family.
Think of home renovation like bringing new life into your home instead of trying to fix something in disrepair. Giving your home a facelift not only increases its value, but also let's you value your time at home a little more. Is your wish list a mile long? We'll help you narrow down your must-haves to match your desired budget.
Our passion for creating exceptional homes shines through every step of the process, from the initial design concept to the final product. We prioritize collaboration and communication, working closely with our clients to ensure their vision is brought to life with precision and excellence.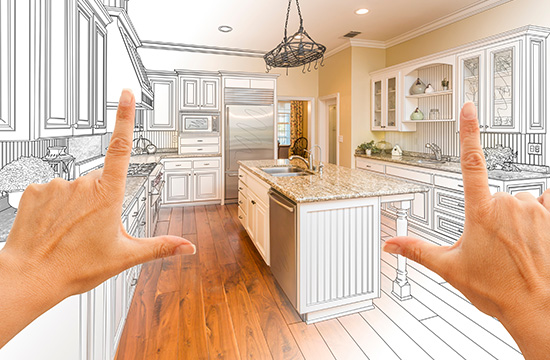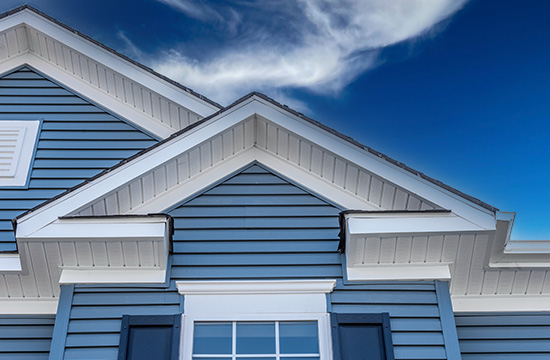 Give The Outside of Your Home a Facelift
Exterior Remodeling
Home exterior remodeling can breathe new life into a property, transforming its appearance and boosting its curb appeal.
Exterior remodeling is an effective way to boost your home's curb appeal, improve its energy efficiency, and enhance its value. Whether it's refreshing your siding, installing new windows, upgrading your roof, or creating an inviting outdoor living space, these changes not only amplify aesthetics but also significantly improve the overall functionality and comfort of your home.
Investing in exterior remodeling can also dramatically increase your home's resale value, making it a worthwhile endeavor if you're considering selling in the future. It's an opportunity to modernize the look of your home, reflect your personal style, and potentially reduce maintenance needs.
Expand Your Home With Additional Space
Home Addition
Building a room addition can be one of the best investments you can make in your Massachusetts home.
Adding a home addition is a strategic way to increase your living space, accommodate changing family needs, and boost the overall value of your property. Whether you're considering an extra bedroom, a larger kitchen, an expanded living room, or even a sunroom, home additions provide the flexibility to customize your home based on your lifestyle and requirements.
It's a more personalized and often cost-effective alternative to moving into a larger home. However, it's crucial to approach such a project with careful planning. Factors such as zoning regulations, budget, and how the new space integrates with your existing layout should be taken into consideration.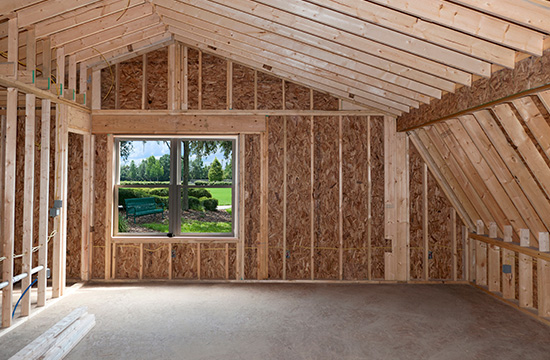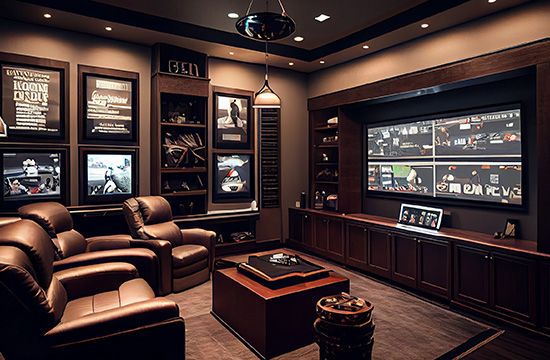 Build the Perfect Man-Cave or Family Room
Basement Finishing
A finished basement is a great addition to any home. It is less expensive to remodel per square foot and adds value to your home.
Finishing a basement in your home can unlock a wealth of potential and provide substantial benefits. It transforms an often-underused area into functional living space that can serve various purposes - from a spacious family room, a home office, or a workout studio, to a guest suite or even a rental unit.
Not only does a finished basement enhance your home's livability and comfort, but it also significantly increases its market value, offering an impressive return on investment. However, such a project requires thoughtful planning and expert execution. Factors such as moisture control, ventilation, insulation, lighting, and the installation of necessary utilities need to be meticulously addressed.
Build The Home of Your Dreams
New Construction
New home construction can be a rewarding journey, resulting in a home that reflects your tastes and suits your lifestyle.
New home construction is an exciting yet complex process that allows you to realize your dream home from the ground up. It presents an opportunity to customize every aspect of your home, from the architectural style and floor plan to the specific materials and finishes used. This level of customization provides an unmatched sense of personalization and satisfaction in your living environment.
building a new home also involves many moving parts, from securing financing and choosing a suitable plot of land to navigating local zoning and building codes. It requires coordinating various professionals, including architects, contractors, and interior designers, to ensure each element of your vision comes to life as planned.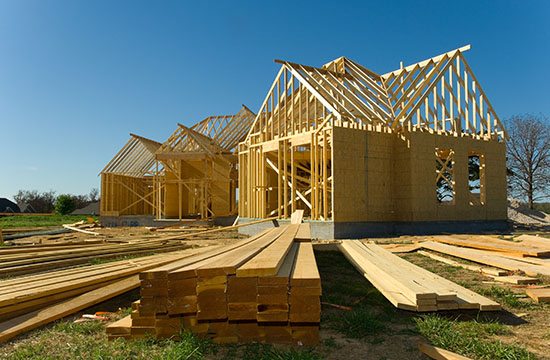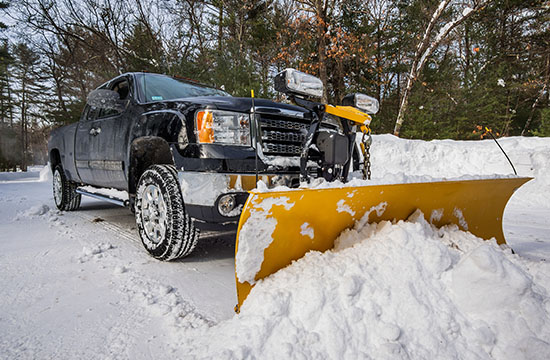 Stay Warm Inside & Let Us Handle The Snow
Snow Removal
In New England, snow removal is a crucial chore, essential for maintaining safety and accessibility of your home during the Winter.
Snow removal in Massachusetts is a vital part of winter property maintenance, given the state's propensity for heavy snowfall during the colder months. From driveways and sidewalks to commercial parking lots, timely and efficient snow removal is essential to ensure safety, accessibility, and to comply with local laws and regulations.
It's also important to remember to clear snow from roofs to prevent ice dams and potential structural damage. In short, snow removal in Massachusetts is a critical task that helps maintain normalcy during the winter season and prevents accidents caused by icy, slippery conditions.
INQUIRE ABOUT A PROJECT
SHARE YOUR VISION & GET A QUOTE