Create Your Entertainment Paradise
Add Value & Usuable Square Footage With Basement Remodeling
Did you know that your basement is full of hidden potential? Think beyond your boring laundry and utility rooms, and imagine the extra living space your family could enjoy. Learn how our team of Massachusetts basement finishing contractors can help you turn your basement into your new favorite room.
Play Hard, Relax Harder!
Game Rooms
Transform your underutilized basement into the ultimate game room with Mason Sky's expert finishing services.
Our team understands that a well-designed game room can provide a fun and relaxing space for family and friends, becoming a hub of entertainment within your home. We work closely with you to design a layout that accommodates your favorite games, whether that means space for a pool table, ample seating for video game tournaments, or built-in storage for board games.
Soundproofing, effective lighting, and the appropriate electrical setup are also meticulously planned to create an immersive, distraction-free environment. With Mason Sky, watch as we morph your basement into a dynamic game room, perfectly tailored to your entertainment preferences, boosting the enjoyment and value of your home.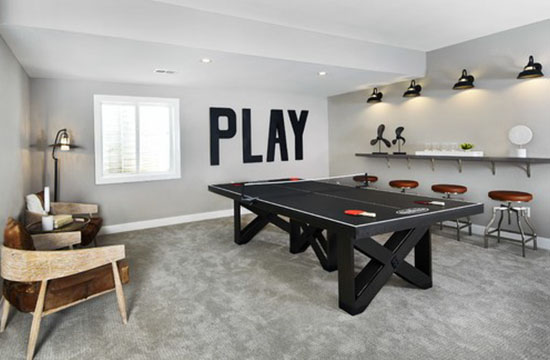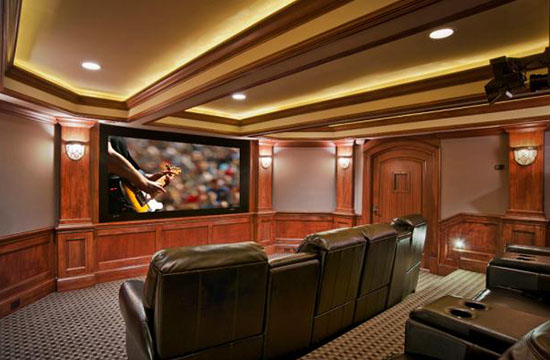 The Best Family Movie Nights
Home Theaters
Experience the magic of the silver screen right at home with Mason Sky's basement finishing and home theater installation services.
We understand that a well-crafted home theater can offer an immersive cinematic experience, providing you and your family endless hours of enjoyment. Our team collaborates with you to design the ideal layout, taking into account the room's acoustics, lighting, and seating arrangements.
We pay careful attention to sound insulation, choosing the right screen size and projector, as well as installing a state-of-the-art sound system to create the perfect ambiance. We also ensure comfortable, tiered seating and appropriate storage for your multimedia collection.
Trust in Mason Sky to transform your basement into an exquisite home theater for your family.
Stop Paying for a Gym
Home Gyms
Mason Sky will transform your basement into a customized home gym that supports your fitness goals.
We recognize that a thoughtfully planned and well-equipped home gym can transform your workout routine, offering convenience, privacy, and accessibility at any hour. Our experienced team collaborates with you to design a layout that accommodates your chosen exercise equipment, whether that includes weight racks, a treadmill, stationary bikes, or a yoga area.
We also consider factors such as floor reinforcement for heavy equipment, proper ventilation for air quality, and effective lighting to create a motivating and safe exercise environment.
Elevate your fitness journey all from the comfort of your very own home gym.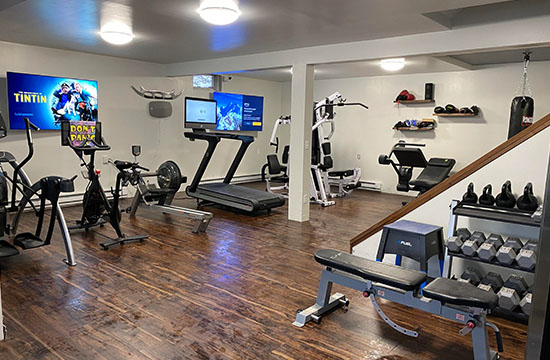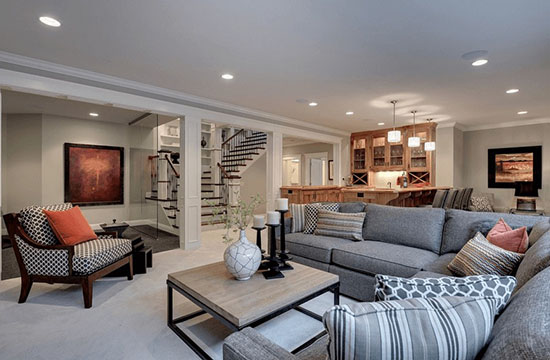 A Place for The Whole Family To Gather
Family Rooms
Experience the warmth and joy of family gatherings in a newly transformed family room!
We understand the value of a cozy and versatile family room that serves as the heart of a home, a place where memories are created. Our expert team works closely with you to design a layout that caters to your family's unique needs and lifestyle, whether it's an open-concept space for game nights, a snug corner for movie marathons, or a quiet nook for reading.
Attention to details like lighting, soundproofing, and storage solutions ensure your family room is as practical as it is inviting. Trust Mason Sky to bring your vision to life, converting your basement into a welcoming family room that adds warmth, functionality, and significant value to your home.
Add a Separate Living Space
In-Law Suites
Experience home within a home – transform your basement into a cozy and independent in-law suite with Mason Sky.
We recognize the importance of creating a welcoming and self-sufficient space for extended family members, offering them independence and comfort within your home.
Our dedicated team collaborates with you to design a layout that includes essential areas such as a cozy bedroom, a fully equipped kitchenette, a comfortable living area, and a private bathroom. We pay careful attention to elements like accessibility, soundproofing, ventilation, and natural light to ensure the suite feels like a home in its own right.
Mason Sky will skillfully convert your basement into an inviting in-law suite, enhancing your home's versatility and adding significant value to your property.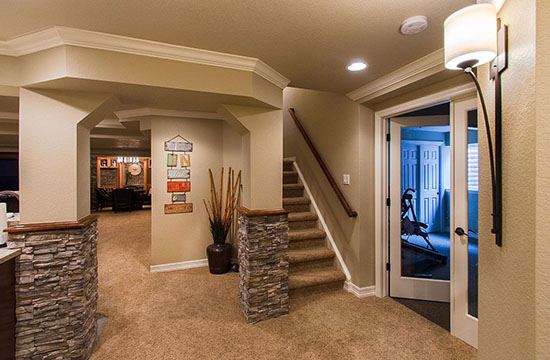 INQUIRE ABOUT A PROJECT
SHARE YOUR VISION & GET A QUOTE