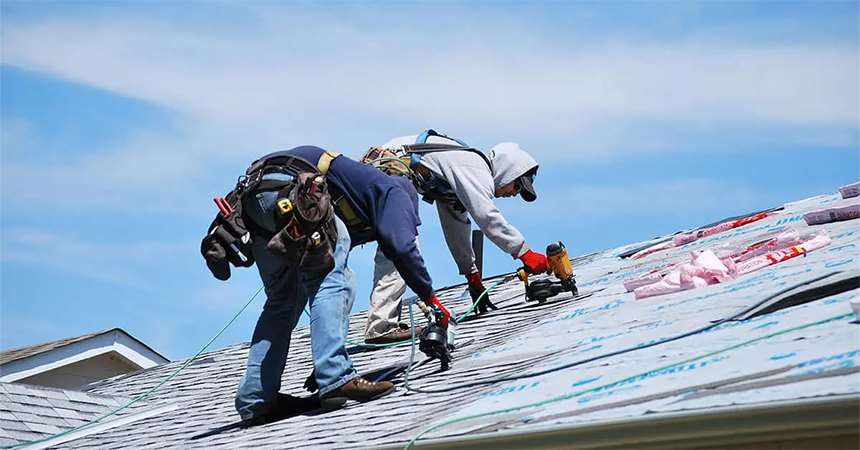 Roofer

---

Job Overview:

We are looking for a skilled and experienced Roofer to join our construction team. The ideal candidate will have a strong understanding of the construction processes involved in roof installation, repair, and maintenance. They must have a good eye for detail, physical stamina, and excellent teamwork abilities. Knowledge about various roofing systems and techniques will be an asset.

Key Responsibilities:

Inspect roofs for damages and determine the best solution for repair.
Measure and cut roofing materials to ensure a secure fit.
Install roofing materials such as asphalt, wood, and metal.
Replace, repair, or install roofs using a wide array of materials, including shingles, asphalt, and metal.
Ensure that job sites are cleaned and that damaging debris is removed.
Adhere to safety regulations and standards.
Coordinate with clients and team members to ensure satisfactory service.
Make recommendations to clients about roofing system options.


Qualifications and Skills:

High School diploma or equivalent.
Proven experience as a roofer.
Extensive knowledge of roofing (installation, repair, safety).
Ability to lift heavy materials, climb ladders, and work at heights.
Excellent problem-solving abilities.
Good communication and interpersonal skills.
Valid driver's license and reliable transportation.
Comfortable with using tools and equipment necessary for the job.
Certification or vocational training in roofing is a plus.


Work Environment and Physical Requirements:

The job requires physical endurance, as it involves heavy lifting and climbing. Roofers often work outdoors in various weather conditions and must be comfortable working at heights. Safety is a crucial aspect of this role, so adherence to safety protocols and protective gear is essential.

*pay rate based off experience level.